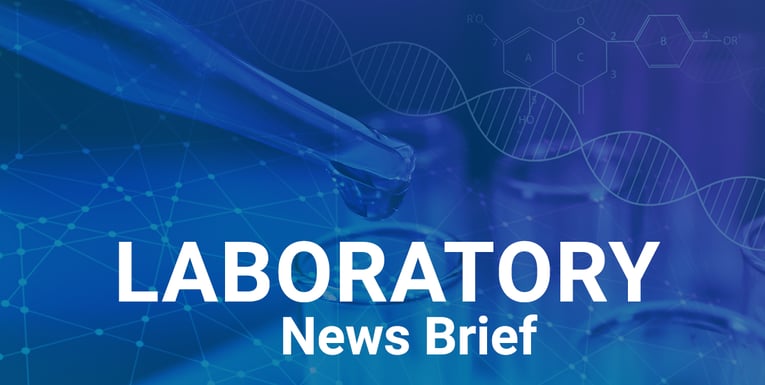 Keeping you in the know on the constantly changing world of medical billing and reimbursement, Quadax compiles industry news and articles covering important revenue cycle topics impacting the lab industry.
Coronavirus (COVID-19)

Breaking News on Novel Coronavirus Testing
360DX


Breaking news on coronavirus testing, with real-time reporting on assays to detect the SARS-CoV2 coronavirus, which causes COVID-19. [Read more]



AACC Asks Congress to Wait on LDT Regulation During Coronavirus Outbreak
AACC


AACC called on lawmakers to pause consideration of a bill that would expand FDA regulation of laboratory-developed tests until the full effects of the virus on the healthcare system can be evaluated. [Read more]

Biodesix Begins Coronavirus COVID-19 Testing
Biodesix


Biodesix, Inc., a leading diagnostic company in lung disease, announced that it began SARS-CoV-2 Droplet Digital PCR (ddPCR) testing for the virus that causes COVID-19 and will immediately submit for Emergency Use Authorization from the Food and Drug Administration. [Read more]

COVID-19 Information
CAP


COVID-19 Resource Center for labs including recent updates and responses to COVID-19 questions. [Read more]

COVID-19: A Catalyst For Innovation In Clinical Research?
Clinical Research News


The novel coronavirus (COVID-19) has presented numerous challenges for clinical research. While some trials for a COVID-19 vaccine have already begun, it will take time before any progress is made for a publicly available drug. And in the meantime, clinical trials not dedicated to the pandemic are struggling to remain operational. [Read more]

What Hospital and Health System Labs Need to Know About Operational Support and Logistics During the COVID-19 Outbreak
Dark Daily


Dark Daily is offering this FREE 60-minute webinar in support of clinical laboratory professionals and pathologists. [Read more]

Diagnostic Test Kits, Commercial Labs Granted Emergency Use Authorization In Wake Of COVID-19
Diagnostics World


The diagnostics community has come out in force to address testing issues for the novel coronavirus. As of April 3, 25 test kit manufacturers and commercial laboratories have been issued Emergency Use Authorization from FDA, and many commercial and healthcare system/academic laboratories have notified the FDA that they have validated their own COVID-19 test and have started patient testing. [Read more]

Virtual Town Hall Series - Immediately in Effect Guidance on Coronavirus (COVID-19) Diagnostic Tests
FDA

On April 15, 2020, from 12:15 pm – 1:15 pm Eastern Time, the U.S. Food and Drug Administration (FDA) will host a virtual Town Hall for clinical laboratories and commercial manufacturers that are developing or have developed diagnostic tests for SARS-CoV-2. [Read more]

FAQs On FDA Guidance For Clinical Trials During The COVID-19 Pandemic
IMARC Research

The FDA added an appendix with frequently asked questions and answers on its previously released guidance document on Conduct of Clinical Trials of Medical Products during COVID-19 Pandemic. Here are some key takeaways from the most common questions. [Read more]

JAMA Coronavirus Disease 2019 (COVID-19)
JAMA Network


Browse the JAMA Network COVID-19 collection, including Q&A's with NIAID's Anthony Fauci, an interactive map of the outbreak courtesy of The Johns Hopkins Center for Systems Science and Engineering, and past publications on vaccine development, infection control, and public health preparedness. [Read more]

FDA announces availability of reference sequence data for SARS-CoV-2
Medical Laboratory Observer


The Food and Drug Administration—in collaboration with the CDC, BEI Resources, NCBI and NIH— have developed quality-controlled reference sequence data for the SARS-CoV-2 reference strain for the United States. [Read more]

Genomics

Cancers' Complexities, Commonalities Detailed in Extensive Genomic Analysis
AACC


A massive undertaking involving more than 1,300 scientists from 37 countries reported in 23 papers shows the results of analyzing 47 million genetic changes in 2,600 genomes of 38 different tumor types. The Pan-Cancer Analysis of Whole Genomes presented what the researchers called "the most comprehensive study of whole cancer genomes to date." [Read more]

Payer

Blue Shield of California is offering providers up to $200 million during COVID-19 crisis
Healthcare Fiance

The nonprofit insurer is working with two financial-services partners to provide financing guarantees, advance payments and restructuring of contracts. [Read more]

UnitedHealth Group Accelerates Nearly $2 Billion in Payments and Support to Health Care Providers to Help with COVID-19 Financial Challenges
United Healthcare

UnitedHealth Group will accelerate nearly $2 billion in payments and financial support to U.S. hospitals and healthcare providers to help address the significant financial pressure many are facing due to COVID-19. [Read more]

Industry News

Because of the COVID-19 Outbreak, AACC Reschedules Its Annual Conference to December in Chicago and Executive War College Reschedules Its Conference in New Orleans to July
Dark Daily

Two major clinical laboratory conferences reschedule: American Association of Clinical Chemistry moves from July to December 13-17 in Chicago and Executive War College moves from April to July 14-15 in New Orleans.
[Read more]
Not already a subscriber? Enter your email here to receive industry news, insights, and updates right to your inbox.