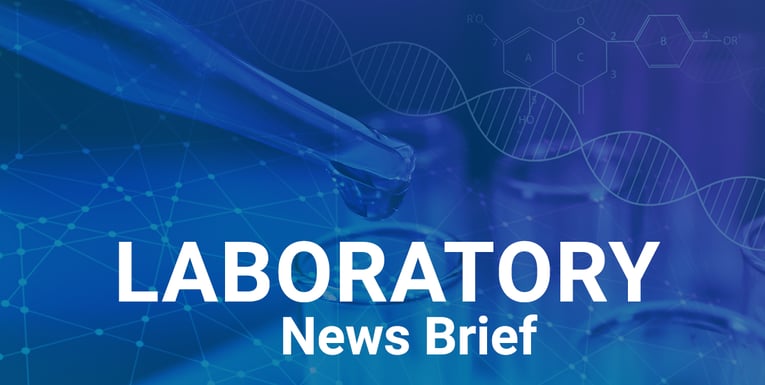 Keeping you in the know on the constantly changing world of medical billing and reimbursement, Quadax compiles industry news and articles covering important revenue cycle topics impacting the lab industry.
Payer

Availity is now Aetna's provider portal
Availity


On April 30, 2020, Aetna is retiring NaviNet as their provider portal. Availity is now Aetna's provider portal for all your eligibility and benefits, claims,
ERA /EOB, authorization and referral needs, and more. On Availity, you only need ONE user ID and password to work with Aetna and other participating payers in your region; and there is no cost to register. FREE webinars hosted by Availity and Aetna trainers are available to show tips and tricks for working with Aetna on Availity. [Register here]

Reimbursement

New Fast PATH Initiative Aims to Improve Prior Authorization for Patients and Doctors
AHIP


America's Health Insurance Plans (AHIP), along with several of our member insurance providers, is launching the Fast Prior Authorization Technology Highway (Fast PATH) initiative to improve the prior authorization process. Electronic prior authorization is becoming more available to physicians but most still use manual processes to request prior authorizations, despite the common availability of online submission portals. Fast PATH aims to employ technology in the physician's office to improve connections between insurance providers, doctors' offices, and other care settings. [Read more]

Declining Reimbursement in the Clinical Laboratory
COLA


The financial impact on clinical laboratories of the second year of PAMA-related cuts in Medicare's Clinical Laboratory Fee Schedule (CLFS) is being felt into 2020. In addition to the Medicare fee schedule changes, Medicaid programs at the state level, and national and regional health insurers have moved swiftly to reduce reimbursement rates for clinical laboratory services. [Read more]

Genomics

New Genomic Tests Aim to Diagnose Deadly Infections Faster
New York Times


Across the country, researchers and engineers are racing to perfect rapid genomic tests that could revolutionize how doctors diagnose and treat infections, but their cost may limit widespread use. [Read more]


Blue Shield of California Covers Rapid Whole Genome Sequencing for Children With Rare Diseases
Healthcare Innovation


Blue Shield of California has become the first health plan in the United States to cover rapid and ultra-rapid Whole Genome Sequencing to help critically ill babies and children in intensive care with unexplained medical conditions receive precision care. [Read more]

Coronavirus

How to use ICD-10-CM, new lab testing codes for COVID-19
AAP News


The introduction of 2019-nCoV Coronavirus, SARS-CoV-2/2019-nCoV (COVID-19) in the United States has produced an influx of patients into the health care system. While knowing how to diagnose and treat these patients is vital, being able to appropriately capture this information for data tracking and payment also is important. [Read more]

Health Insurance Providers Respond to Coronavirus (COVID-19)
AHIP


Health insurance providers are committed to helping prevent the spread of the coronavirus strain COVID-19 by activating emergency plans to ensure that Americans have access to the prevention, testing, and treatment needed to handle the current situation. [Read more]

CMS Sets Payment Rate for SARS-CoV-2 Testing
CMS

The Centers for Medicare & Medicaid Services announced it has set the payment rate for laboratories performing SARS-CoV-2 assays. Labs can begin billing for the tests in April for services occurring after Feb. 4, 2020. [Read more]

Top insurers commit to easing cost barriers to coronavirus testing
Fierce Healthcare


AHIP — which includes the heads of top insurers like Humana, Anthem, CVS and Cigna — is working to mitigate the cost concerns around testing for coronavirus. In a recently released statement, AHIP stated they are committed to providing coverage for tests ordered by a physician. They also said they are working to ease network, referral and prior authorization requirements that could hinder access and their organizations would also potentially waive out-of-pocket costs for the tests. [Read more]

CPT code expected soon to report and bill for coronavirus tests
Fierce Healthcare


The American Medical Association (AMA) is moving forward to approve a new CPT code for reporting novel coronavirus tests. The AMA said it hoped to fast track establishment of a new code to empower surveillance and laboratory testing in response to the spread of the coronavirus. [Read more]

CMS develops specific billing code for coronavirus test
Healthcare Finance


The Centers for Medicare and Medicaid Services has developed a new Healthcare Common Procedure Coding System code for providers to bill the lab test of the coronavirus. The HCPCS code enables labs to bill for the specific test instead of using an unspecified code. The Medicare claims processing system will be able to accept this code on April 1 for dates of service on or after February 4. [Read more]

Insurers will cover testing of coronavirus, AHIP says
Healthcare Finance


Insurers are voluntarily covering the diagnostic testing of the coronavirus, when ordered by a physician. Cigna and Aetna are waiving consumer co-pays, cost sharing and other out-of-pocket costs. [Read more]

CDC Releases Interim Coding Guidance for Coronavirus
Journal of AHIMA


The Centers for Disease Control and Prevention's National Center for Health Statistics (CDC/NCHS) will implement a new diagnosis code for reporting the 2019 novel coronavirus (COVID-19) effective with the next ICD-10-CM update on October 1. The CDC has released interim coding guidance to be used in conjunction with the current ICD-10-CM classification and the most recent ICD-10-CM Official Guidelines for Coding and Reporting. [Read more]

FDA allows healthcare personnel to use industrial respirators during COVID-19 outbreak
Medical Laboratory Observer


The Food and Drug Administration (FDA) granted an emergency use authorization to allow healthcare personnel to use some industrial respirators during the COVID-19 outbreak in health care settings. [Read more]

FDA seeks 'right balance' as it permits immediate use of coronavirus tests
MedTech Dive


Aiming to quickly expand testing capacity for the coronavirus as new cases climb and U.S. deaths are confirmed, the FDA said it will allow some laboratories to begin immediate use of new molecular diagnostics before regulatory review. Under the policy, outlined in an FDA guidance document effective immediately, labs still must submit an emergency use authorization request to the agency 15 business days after validating a new test. [Read more]

Shortage of crucial chemicals creates new obstacle to U.S. coronavirus testing
STAT


The push to increase testing in the U.S. for the novel coronavirus that causes Covid-19 has hit a new stumbling block: shortages of key chemicals needed to start up and run the tests. [Read more]
Not already a subscriber? Enter your email here to receive industry news, insights, and updates right to your inbox.