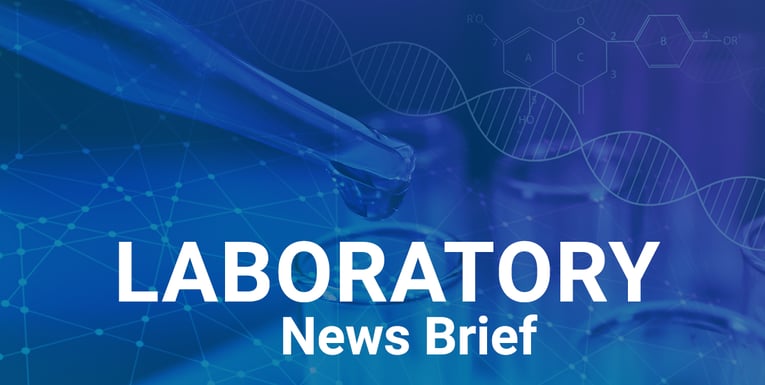 Keeping you in the know on the constantly changing world of medical billing and reimbursement, Quadax compiles industry news and articles covering important revenue cycle topics impacting the lab industry.
Coronavirus (COVID-19)

COVID-19 Testing, Treatment and Future Outlook (WEBINAR)
360DX


This 6/4 webinar will discuss the current status of COVID-19 testing, treatment and other aspects of the current pandemic as they relate to getting this outbreak under control. [Read more]



CDC streamlines lab test result reporting by sharing COVID-19 results reported to public health agencies with HHS system
AHA


To streamline the reporting of COVID-19 lab test results, the Centers for Disease Control and Prevention yesterday encouraged all U.S. hospital laboratories to submit their COVID-19 testing information to their state or local public health department following their normal protocol for reportable conditions. [Read more]

Lack of routine testing puts labs in financial pinch
Becker's Hospital Review


Two of the largest diagnostics companies, Quest Diagnostics and LabCorp, have both taken a hard hit to their finances due to a lack of routine testing. [Read more]

COVID-19 Information
CAP


COVID-19 Resource Center for labs including recent updates and responses to COVID-19 questions. [Read more]

COVID-19 Precipitates Sharp Decline in Cancer Testing, Diagnoses
Clinical OMICs


Regular screening is down due to reduction in the number of people having medical appointments, and repurposing of lab resources toward providing COVID-19 testing has impacted these labs' ability to providing oncology testing. [Read more]

NIH Launches $1.5B Rapid COVID-19 Testing Technology Challenge
Clinical OMICs


A new initiative announced by the National Institutes of Health, backed by a $1.5 billion investment from federal stimulus funding, aims to speed innovation, development, and commercialization of COVID-19 testing technologies. [Read more]

Quality Issues Your Clinical Laboratory Should Know Before You Buy or Select COVID-19 Serology Tests (WEBINAR)
Dark Daily


Dark Daily is offering this FREE webinar on 5/21 in support of clinical laboratory professionals and pathologists. [Read more]

With So Many New COVID-19 Serology Tests Obtaining EUAs from the FDA, How Can Clinical Laboratories Identify Tests That Should Perform Reliably? (ADDED 5/20)
Dark Daily


As federal and state officials ease many regulatory requirements to speed new COVID-19 serology tests to market with minimum data about performance, labs are left with important questions to answer on their own. [Read more]

Policy for Coronavirus Disease - 2019 Tests During the Public Health Emergency (Revised)
FDA

Immediately in Effect Guidance for Clinical Laboratories: FDA is issuing this guidance to provide a policy to help accelerate the availability of novel coronavirus (COVID-19) tests developed by laboratories and commercial manufacturers for the duration of the public health emergency. [Read more]

Labs push back on WH testing claims citing lack of critical supplies
The Hill

Academic medical labs pushed back Tuesday on the Trump administration's assertion that they are underutilizing COVID-19 testing equipment that could help increase the country's diagnostic testing capacity. [Read more]




Molecular Diagnostics

New Method for RNA-Seq Helps Unravel Data from a Mixture of People
Clinical OMICs


The Souporcell technique could help study how genetic variants in different people affect which genes are expressed during infection or response to drugs. [Read more]

Payer News

Health Insurance Providers Respond to Coronavirus (COVID-19)
AHIP


List of health insurance providers activating emergency plans to ensure that Americans have access to the prevention, testing, and treatment needed. [Read more]

COVID-19: Modified Ordering Requirements for Laboratory Billing
CMS MLN Connects (5/7/2020 Issue)


During the COVID-19 Public Health Emergency, CMS is relaxing billing requirements for laboratory tests required for a COVID-19 diagnosis. [Read more]

Cost Share Covered for COVID-19 Antibody Testing
UnitedHealthcare


UnitedHealthcare will cover FDA-authorized COVID-19 antibody tests ordered by a physician or appropriately licensed health care professional without cost sharing (copayment, co-insurance or deductible). [Read more]
Not already a subscriber? Enter your email here to receive industry news, insights, and updates right to your inbox.