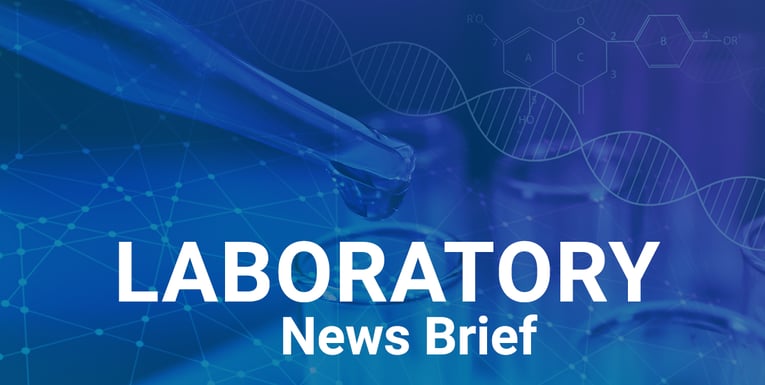 Keeping you in the know on the constantly changing world of medical billing and reimbursement, Quadax compiles industry news and articles covering important revenue cycle topics impacting the lab industry.




Coronavirus (COVID-19)

Coronavirus Test Tracker: Commercially Available COVID-19 Diagnostic Tests
360DX

As labs and diagnostic developers race to meet demand for assays to detect the SARS-CoV-2 coronavirus, 360Dx is updating this tracker on a regular basis in order to provide readers with up-to-date and accurate information on the regulatory status of these tests.
[Read more]



Lab Advisory: Update on Laboratory Reporting Guidance for SARS-CoV-2
Centers for Disease Control and Prevention

The public health response to COVID-19 depends on comprehensive laboratory testing data, contributing to understanding COVID-19's impact and testing coverage and can contribute to the identification of supply chain issues for reagents and other materials. The information on this CDC page outlines reporting requirements for laboratories.
[Read more]



FDA, CMS Release Information on COVID-19 Pool Testing
College of American Pathologists

Throughout June and July, the Food and Drug Administration (FDA) and the CMS posted information about COVID-19 pool diagnostic testing. The FDA created a Molecular Diagnostic Template for Laboratories that contains instructions for adding sample pooling to an authorized EUA test, and other considerations.
[Read more]



AI's hunt for the molecule to stop COVID-19
Fierce Biotech


The biopharma industry's adoption of artificial intelligence has exploded in the past few years, giving researchers access to computing power orders of magnitude greater than what was possible when the world first faced the novel coronavirus's older sibling, the bug behind the 2003 SARS outbreak. But when it comes to COVID-19, where do researchers start?
[Read more]



Yale Extraction-Free SARS-CoV-2 Saliva Test Gets FDA Emergency Use Authorization
Genome Web

The US Food and Drug Administration has issued emergency use authorization to Yale School of Public Health for its SalivaDirect COVID-19 diagnostic test, which uses a new method of processing saliva samples being tested for SARS-CoV-2.
[Read more]


On the Frontlines of COVID-19 Research: A Lab Leader Shares His Perspectives
Healthcare Innovation

What causes the spreading of COVID-19? Is the virus evolving? Hear from Andrew McArthur, Ph.D., who runs McMaster University's McArthur Lab in Ontario, as he answers several questions related to his research on the novel coronavirus.
[Read more]



AMA and others struggling to perform testing urge HHS to reprioritize COVID-19 guidelines
HealthcareFinance

In a letter to HHS Secretary Alex Azar, the American Medical Association and other health organizations told of continued testing shortages along with gaps in the supply chain for reagents, swabs, plastics, viral transport media and personal protection equipment.
[Read more]



How Precision Medicine, Genomics Research is Decoding
COVID-19
Health IT Analytics

The industry is conducting precision medicine and genomics research to better understand COVID-19 susceptibility, measure its impact, and discover potential therapies.
[Read more]



'It's Like Having No Testing': Coronavirus Test Results Are Still Delayed
New York Times

Lengthy turnaround times for coronavirus test results have hampered the U.S. response to the pandemic. A shortage of chemicals needed to test for the virus is part of what is slowing turnaround times.
[Read more]



Virtual Town Hall Series - Immediately in Effect Guidance on Coronavirus (COVID-19) Diagnostic Tests
U.S. Food and Drug Administration

The U.S. Food and Drug Administration (FDA) is hosting a series of virtual Town Halls for clinical laboratories and commercial manufacturers that are developing or have developed diagnostic tests for SARS-CoV-2. The purpose is to help answer technical questions about the development and validation of tests for SARS-CoV-2.
[Read more]



Medicare

Proposed CMS Fee Schedule Calls for Lab, Pathology Cuts
360DX

The proposed 2021 Medicare Physician Fee Schedule calls for cuts to laboratory reimbursement rates; would cut overall pathology service payments by 9 percent compared to 2020 and independent lab services by 5 percent.
[Read more]



HHS OIG Report Finds Lab Spending Increased in 2018 Despite PAMA Rate Reductions
360DX

The US Department of Health and Human Services' Office of Inspector General released a report earlier this month detailing the increases in laboratory spending in 2018 despite rate reductions under the Protecting Access to Medicare Act.
[Read more]



CMS Changes Laboratory Date of Service to Include Cancer Therapies
College of American Pathologists

On August 4, CMS released the Proposed 2021 Hospital Outpatient Prospective Payment System (OPPS) & Ambulatory Surgical Center (ASC) proposed regulation. In the proposal, CMS would eliminate inpatient-only lists, revise the laboratory date of service policy.
[Read more]



CMS Updates Medicare Billing Rules for 20% Add-On COVID-19 Payment
RevCycleIntelligence

Claims eligible for the 20 percent add-on payment for COVID-19 hospitalizations will now have to have a positive laboratory test documented in the patient's medical record, according to recent Medicare billing updates from CMS.
[Read more]


Other

CAP Tells HHS to Rescind Data Reporting Rules for Labs, Reissue a Workable Regulation
College of American Pathologists


CAP leaders urged the Department of Health and Human Services (HHS) and Centers for Disease Control and Prevention (CDC) to rescind new data reporting requirements for laboratories until workable rules can be implemented.
[Read more]



Rescission of Guidances and Other Informal Issuances Concerning Premarket Review of Laboratory Developed Tests
Department of Health and Human Services

As part of HHS's ongoing department-wide review of regulatory flexibilities enacted since the start of COVID-19, the department has determined that the Food and Drug Administration will not require premarket review of laboratory developed tests ("LDT") absent notice-and-comment rulemaking, as opposed to through guidance documents, compliance manuals, website statements, or other informal issuances.
[Read more]
Not already a subscriber? Enter your email here to receive industry news, insights, and updates right to your inbox.