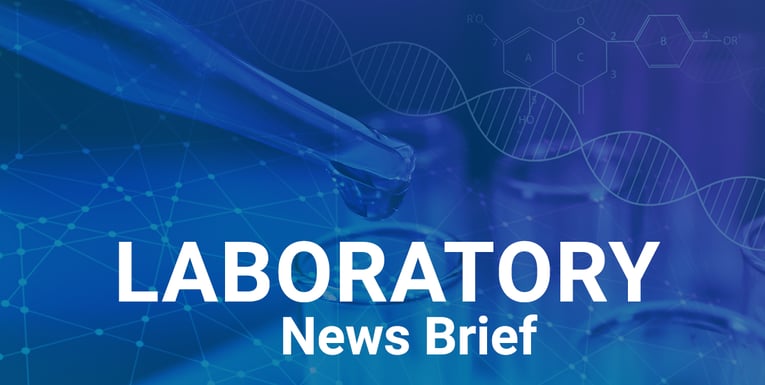 Keeping you in the know on the constantly changing world of medical billing and reimbursement, Quadax compiles industry news and articles covering important revenue cycle topics impacting the lab industry.




Coronavirus (COVID-19)

FDA Issues its First Emergency Use Authorization for an Antigen-based Diagnostic as Top IVD Manufacturers Race to Supply Medical Laboratories with COVID-19 Tests
Dark Daily

Though experts say an antigen test is not as accurate as PCR tests, its low cost, ease of use, and widespread availability make it a boon for clinical labs performing COVID-19 testing. [Read more]

Survey details shortages of COVID-19 testing supplies and labs' responses
FierceBiotech


A national survey of clinical diagnostic laboratories found more than 85% of respondents have seen shortages of testing supplies that hindered their responses to the COVID-19 pandemic. [Read more]

COVID-19 testing costs may hit $25B per year, AHIP study finds
HealthcareDive

Diagnostic testing for COVID-19 will cost an estimated $6 billion to $25.1 billion annually, while antibody testing costs could range between $5.2 billion and $19.1 billion. [Read more]

HHS Announces New Laboratory Data Reporting Guidance for COVID-19 Testing
HealthIT Answers

The U.S. Department of Health and Human Services (HHS) announced new Guidance that specifies what additional data must be reported to HHS by laboratories along with Coronavirus Disease 2019 (COVID-19) test results. [Read more]



Inside the race to map the coronavirus
The Hill

Public health and academic laboratories across the country are mapping tens of thousands of genetic sequences of the coronavirus in a first-of-its-kind effort to track the way the virus is spreading and mutating. [Read more]


AMP releases preliminary results to nationwide SARS-CoV-2 molecular testing survey
Medical Laboratory Observer

The Association for Molecular Pathology (AMP) released the preliminary results of its April 2020 SARS-CoV-2 Testing Survey for clinical laboratories. The anonymous survey was created and administered to document clinical laboratory efforts and experiences and the results will be used to help inform future advocacy and clinical practice programs related to pandemic responses. [Read more]


How countries are using genomics to help avoid a second coronavirus wave
Nature

As many countries emerge from lockdowns, researchers in New Zealand, the UK and other places are poised to use genome sequencing to avoid an expected second wave of COVID-19 infections. [Read more]



Certain COVID-19 Serology/Antibody Tests Should Not Be Used - Letter to Clinical Laboratory Staff and Health Care Providers
U.S. Food & Drug Administration


The U.S. Food and Drug Administration (FDA) recommends that clinical laboratories and health care providers stop using COVID-19 antibody tests that are listed on FDA's "removed" test list. [Read more]

Genomics

EHRs, Interoperability Must Evolve to Integrate Genomic Data
EHR Intelligence

In an effort to maximize the benefits of genomic data, EHRs can enhance interoperability by promoting patient data access. [Read more]



CVS study: Broad-panel sequencing lowers long-term cancer care costs
Fierce Healthcare

A new CVS study examines the long-term cost impacts of broad-panel genomic sequences. [Read more]

Molecular Diagnostics

AACC Launches a New Competition to Support Innovative Research in Diagnostic Testing
AACC

AACC announced a new competition that will support cutting-edge research that could significantly improve diagnostic testing and patient care. Deadline to apply is September 15, 2020. [Read more]

Payer News

Out-of-Network Healthcare Spending Spikes for Lab Tests
Health Payer Intelligence

While overall out-of-network or potential surprise billing is slightly declining, out-of-network healthcare spending is on the rise for laboratory tests and hospitalists—particularly in pathology. [Read more]

Insurers Continue to Waive Customer Costs for Virus Tests, Care
Bloomberg Law


Health insurance companies are extending practices that ensure beneficiaries can receive free COVID-19 testing and treatment during the pandemic. [Read more]
Not already a subscriber? Enter your email here to receive industry news, insights, and updates right to your inbox.