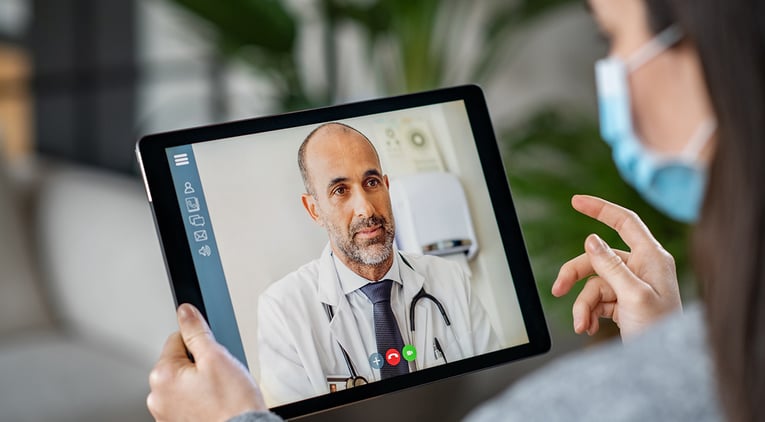 The ongoing coronavirus pandemic has pushed telehealth and mHealth to center stage as healthcare providers of all sizes look to provide care on virtual platforms. We want to help you stay on top of the latest updates to telehealth.
---
October 3, 2020

Some Insurers End Pandemic Waivers of Fees and Deductibles for Telehealth
New York Times

The coronavirus outbreaks had prompted the nation's largest insurers to stop charging co-pays or requiring deductibles for virtual visits, but some consumers will now have to pay those fees again.
[Read more]



October 2, 2020

Bipartisan TIKES Act Would Improve Telehealth Access for Kids
Healthcare IT News

The legislation would require the HHS Secretary to issue guidance to states on virtual care strategies and mandate studies on the impact of telemedicine on healthcare access.
[Read more]



3 Common Telehealth Technologies that Payers Cover, Leverage
HealthPayer Intelligence

Within the CDC's three telehealth modalities, payers commonly turn to telehealth technologies including phone calls, secure direct messaging, and remote patient monitoring.
[Read more]



October 1, 2020

Amid Rising Substance Abuse Rates, Treatment Centers Turn to Telehealth
mHealth Intelligence


Amid a surge in substance abuse issues caused by the coronavirus pandemic, the Desert Hope Treatment Center is using a telehealth platform to screen patients and expand access to sorely needed counseling.
[Read more]



September 30, 2020

New Coalition Plans to Apply mHealth to Tackling Health Disparities
mHealth Intelligence


The HEAL Coalition, launched by the Consumer Technology Association and Connected Health Initiative, will shine the spotlight on commercial mHealth and telehealth tools that can improve health outcomes.
[Read more]



Docs Expect More Telehealth Access, Ramp Up Patient Outreach
Patient Engagement HIT


Thirty-eight percent said digital health literacy got in the way of telehealth access, opening the door for better patient outreach.
[Read more]



September 29, 2020

Sen. Ron Wyden: COVID-19 Meant No More 'Dawdling' on Telehealth
HealthcareIT News


In a new HIMSS TV series, the Oregon senator highlighted the importance of safeguarding access to telemedicine for mental health services.
[Read more]


As Insurers Move This Week to Stop Waiving Telehealth Copays, Patients May Have to Pay More for Virtual Care
STAT News


Beginning Oct. 1, several private health insurers no longer fully pay for virtual visits under certain circumstances — effectively reinstituting costs for patients reliant on virtual care.
[Read more]



September 28, 2020

Majority of Health Execs Say Telemedicine Has Improved Patient Care
HealthcareIT News


While more than half of the leaders polled say their telehealth experience has been a positive one, they saw some barriers too, including some patients' challenges using the new technologies.
[Read more]



September 25, 2020

What 15 Medical Specialties are Most Interested in Telehealth?
mHealth Intelligence


Doximity's annual report ranks the top 15 specialties interested in telehealth job listings, and reflects a growing interest in chronic care management and remote patient monitoring.
[Read more]



Payer Strategies for Home Healthcare, Remote Patient Monitoring
HealthPayer Intelligence


By implementing certain home healthcare and remote patient monitoring strategies, payers can boost their value-based care delivery.
[Read more]



New Bill Would Add Telehealth to Medicare Diabetes Prevention Program
mHealth Intelligence


A bill filed by a group of Senators would expand the Medicare Diabetes Prevention Program to include telehealth services, thus improving access to care for millions of people at risk of developing type 2 diabetes.
[Read more]
---

Not already a subscriber? Enter your email here to receive industry news, insights, and updates right to your inbox.