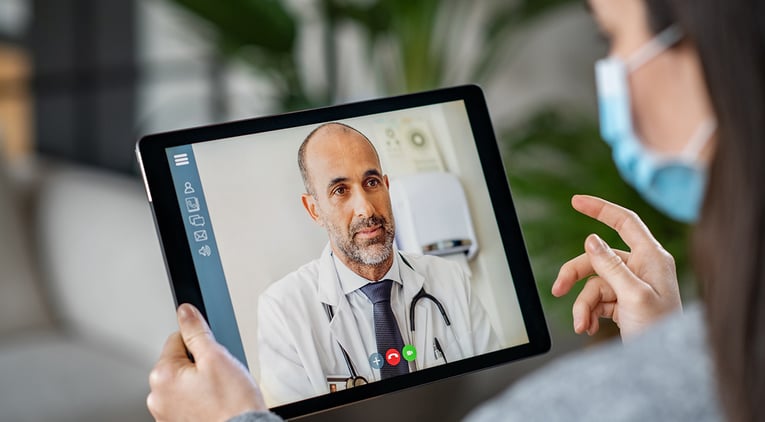 The ongoing coronavirus pandemic has pushed telehealth and mHealth to center stage as healthcare providers of all sizes look to provide care on virtual platforms. We want to help you stay on top of the latest updates to telehealth.
---
July 16, 2020

Health system leaders attribute telehealth, communication and planning to financial recovery
Healthcare Finance News


As health systems begin the road to financial recovery from the pandemic, one characteristic of executives has emerged: they agree they are capable of quick changes. [Read more]



Bipartisan House bill would ensure telehealth rule changes, enable wider use
Healthcare IT News


The Protecting Access to Post-COVID-19 Telehealth Act seeks to expand the promise of virtual care, even once the pandemic has subsided, by eliminating restrictions, ensuring access and studying its ability to address disparities and improve outcomes. [Read more]



July 14, 2020

Digital health funding shatters records with $6.3B in 1st half of 2020
HealthCareDive


Digital health received $6.3 billion in funding in the first half of 2020, shattering all previous funding records. The amount is a 24% increase from the first half of 2019. [Read more]



July 10, 2020

FCC Completed COVID-19 Telehealth Program Funding, Plans for Review
mHealth Intelligence


With the last of the COVID-19 Telehealth Program awards handed out, the Federal Communications Commission is ready to review the $200 million program's effectiveness and move on to the Connected Care Pilot. [Read more]



July 6, 2020

US Insurers Cutting Telehealth Coverage as COVID-19 Cases Surge
Becker's Hospital Review


After changing policies to cover telehealth more broadly during the pandemic, some insurers are scaling it back even as COVID-19 cases surge in some states. [Read more]


Telehealth claims lines increased more than 8,335% in April
HealthCareDive


Though there's some evidence telehealth use has dampened as states reopened, continued struggles for hospitals could continue driving virtual care utilization until the U.S. gets the virus under better control. [Read more]



July 2, 2020

Lessons Learned from COVID-19 and the Future of Telehealth
HealthTech Magazine

Hear from Anshul Pande, VP & CTO, Stanford Children's Health, about how telehealth quickly became the primary mode of interaction between patients and providers during the height of the pandemic. [Read more]

July 1, 2020

Telehealth Patient Satisfaction High, Paves Path for Future Access
Patient Engagement HIT

Nearly three-quarters of patients accessed their first-ever telehealth visit during the first wave of the COVID-19 pandemic, and most of them reported high patient satisfaction with the experience. [Read more]

June 20, 2020

Beyond the Pandemic: Telemedicine Reimbursement and Health Policy
RevCycle Intelligence


In the wake of the first confirmed cases of COVID-19 in the US, policymakers quickly relaxed long-standing healthcare regulations, including telemedicine reimbursement and healthcare fraud prevention laws. [Read more]
---

Not already a subscriber? Enter your email here to receive industry news, insights, and updates right to your inbox.