Reinforcing the crucial role of hospitals and health systems in serving their communities.

National Hospital Week (May 7-13) is an opportunity to celebrate the great work that goes on every day in America's hospitals. The American Hospital Association (AHA) conducts the annual campaign to highlight our hospitals, health systems, and health care workers and the innovative ways they are supporting the needs of their community members.
#WeAreHealthcare is the 2023 theme, emphasizing the key role hospitals provide in:
| | |
| --- | --- |
| | Ensuring Equitable Access to Care: Hospitals work to ensure all individuals are able to access equitable health care regardless of circumstance. |
| | Benefiting Communities: Hospitals serve as cornerstones within communities, advancing overall health and well-being. |
| | Supporting Public Health: Hospitals protect the health of their communities by sharing best practices, identifying and preventing disease, and finding large scale solutions to support and advance public health. |
| | Prevention and Wellness: Hospitals offer holistic approaches to personal health and invest in long-term wellness programs. |
| | Innovation, Research and Quality Improvement: Hospitals are leaders in innovation, from patient care to disease prevention and treatment, and play a key role in research and quality care for a better, healthier future. |
Being a healthcare superhero doesn't stop with the pandemic. Despite the challenges of the past few years, healthcare professionals have continued to provide essential care to patients and demonstrated remarkable resilience and dedication. Whether it's doctors, nurses, administrators, or support staff, everyone plays a vital role in keeping hospitals running smoothly.
We hope you will join us in showing appreciation for the hard work and dedication of the healthcare professionals who work tirelessly to provide high-quality care to patients every day. Share your support on social media using the AHA hashtags #WeAreHealthcare and #HospitalWeek.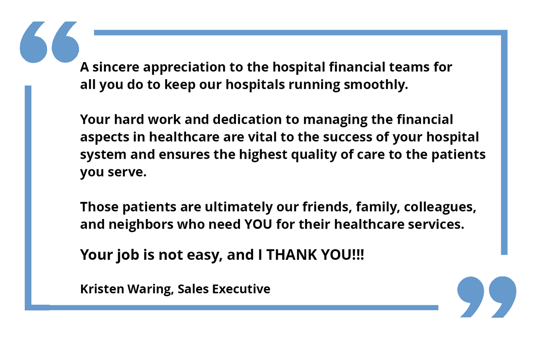 Quadax is proud to reflect on our 50th year of being in business to provide revenue cycle solutions and expert guidance to hospitals and healthcare organizations across the country. Our commitment to helping our clients achieve organizational excellence, advance their standard of care, and improve financial performance is unwavering. We have grown alongside them in the ever-changing healthcare landscape, and we understand the critical role that hospitals play in our communities. It is an honor to work alongside these dedicated professionals who give so much of themselves to ensure that patients receive the best care possible.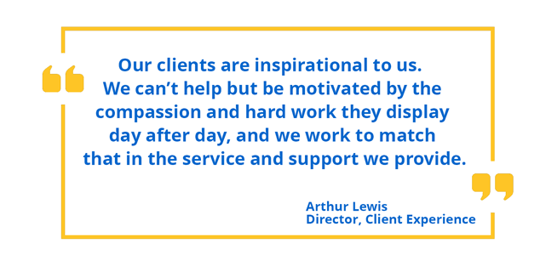 As we celebrate Hospital Week, we recognize and appreciate the sacrifices, hard work, and unwavering commitment of all those who contribute to the healthcare system. We couldn't be prouder to stand behind them as their revenue cycle partner, supporting their efforts to focus on what really matters - patient care and building healthier communities.
On behalf of everyone at Quadax, we wish all hospitals a happy and healthy Hospital Week, and we thank you for your tireless efforts to improve the lives of patients every day!