Keep your revenue cycle automation operating at peak performance with change management control.
Automation is a logic process existing in a living ecosystem. Smart automation, built on the knowledge and information available at the time of design, anticipates the future and accommodates the need for change. Healthcare organizations facing ever-changing industry regulation and payer requirements can benefit from revenue cycle oversight and change management control to keep RCM automation operating at peak performance.
The Value of Automation
When tasks are repetitive and outcomes are reliably reproduced, automation brings increased efficiency and accuracy. By quickly and reliably processing large volumes of electronic transactions, automated workflows can streamline your claims management and reimbursement activities. However, within healthcare's reimbursement ecosystem change is inevitable, and RCM automation left uncalibrated for changes in payer requirements and government regulation can result in increased manual review and rework.
How Does Your Automation Account for Change?
All automation will face change. What makes automation intelligent, as well as efficient and accurate, is how it recognizes and processes change. Does your revenue cycle system alert billing specialists that it has found a new data element? Does it capture the new data and metadata? Is normal claim and remittance processing able to resume? Do billing specialists have a convenient interface for either correcting the data error or adding new logic to automated transaction processing?
Human intervention is critical
While it may seem appealing to program humans out of the man-machine systems we automate, the human operator provides judgment, logic, and opinion. As a component in the control system, humans are variable, interactive and adaptable—able to creatively respond to changes or unforeseen conditions. A person can identify and take creative action. With integrated change management tools, people can calibrate automation for changes as they occur. Balancing efficient and accurate RCM automation with human oversight and manual intervention is key. Smart design will determine what level of integration between automation and human intervention is best for optimal revenue cycle performance.
The BEST solution
An optimized system will maximize performance and minimize human error, operating somewhere between full automation and complete manual control. Where on this continuum a system should operate, of course, depends on the application. User operators should have a monitoring role in the automated system with override capabilities as needed, receive adequate feedback on system status with enough time to respond, and can trust the accuracy and reliability of the system.
Oftentimes systems are designed with economic benefit being the driving force for determining which aspects of the system will be automated and how. Then oversight control is integrated into the system in an "after the fact" manner leaving the user operator to manage the results of the automation. User operators can find themselves held hostage by automation that has become obsolete. Automation without the support of change management tools, can have a short shelf life. Be sure you have the ways and means to keep your automation operating at peak performance.
Stay in Control of Your RCM
At Quadax we understand your organization is poised for growth and change and that the revenue cycle automation we help you implement today will need to solve for your future state as well. With deliberate planning, our solutions offer user-friendly options for manual intervention, allowing our automated solutions and workflows to remain flexible and configurable to meet our clients' changing needs. With various wizards and user interfaces, we integrate your staff and system. With responsible monitoring, our systems notify staff when new data events occur and support manual intervention for exception processing and handling. At Quadax we make sure your RCM automation stays current with your changing demands, ready to solve your revenue cycle complexities today and in the future.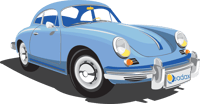 Automation can rev your RCM and optimize your ride. Keep your automation operating at peak performance with Quadax oversight and change management controls.