Recognizing the women and men who work in America's hospitals and health systems.
National Hospital Week (May 8-14) is an opportunity to highlight our hospitals, health systems, and health care workers and the innovative ways they are supporting and connected to their community. The American Hospital Association (AHA) conducts the annual campaign to support the people who compromise America's health care workforce.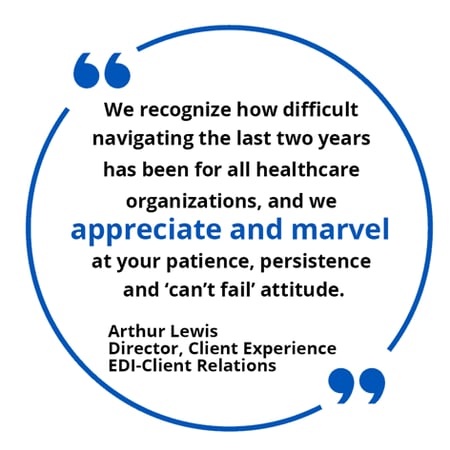 From the start of the pandemic, the dedicated people of America's hospitals and health systems have experienced firsthand the overwhelming impact of COVID-19. The 2022 theme, "We are Health Care – recognizing the women and men who work in America's hospitals and health systems," is especially poignant as we navigate life after more than two years in a pandemic. Hospitals and health systems continue to deal with massive financial losses, rising expenses, staffing shortages and supply chain issues. Add to that the countless hours of emotional and physical exhaustion, the healthcare industry continues to step up and face adversity in extraordinary ways.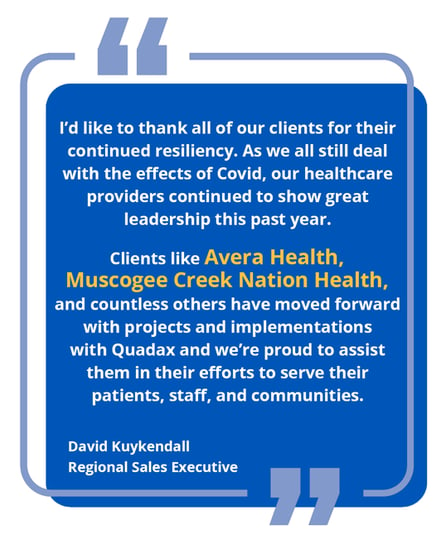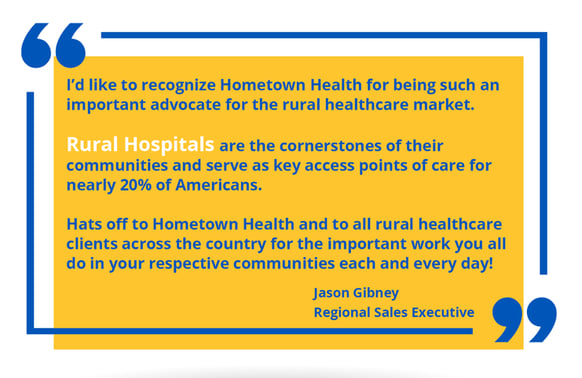 Thank you to the 6.3 million people who worked tirelessly and courageously to care for their communities — and who are always there, ready to care. This week, join us in showing appreciation and support to our nation's health care workers. Share your messages of gratitude on social media, using the AHA hashtag #HospitalWeek.
For nearly 50 years, Quadax has been supporting the financial health of hospitals and health systems by providing a unified Revenue Cycle Management solution that will manage the entire rev cycle process so our clients can deliver the best possible patient care without compromising reimbursement goals. We're proud of the role we play, standing behind them as their partner, so they can focus on what really matters—healing their communities.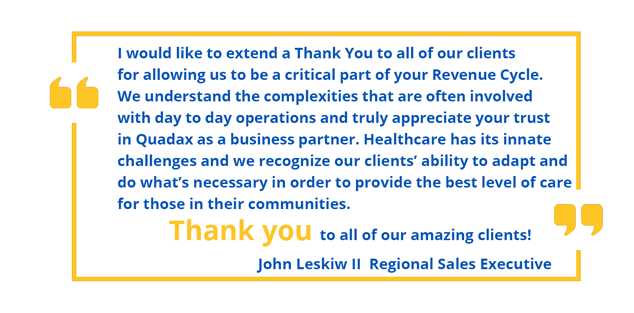 To all those working in America's hospitals and health systems, THANK YOU!